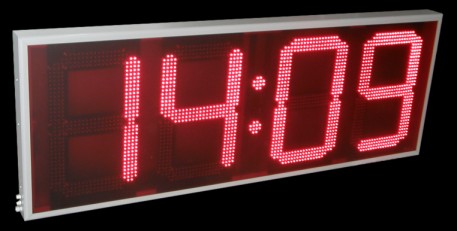 Electronic Signs hours temperature large-scale, long-distance viewing! With net places 64 cm.
The dimensions of external is 232 X 84.5 X 16 cm. It is made of aluminum profiles and optical acrylic lid highresistance to outdoor conditions.
It is ideal for large roads, stadiums, large squares and more. While it may have no additional cost function stopwatch.