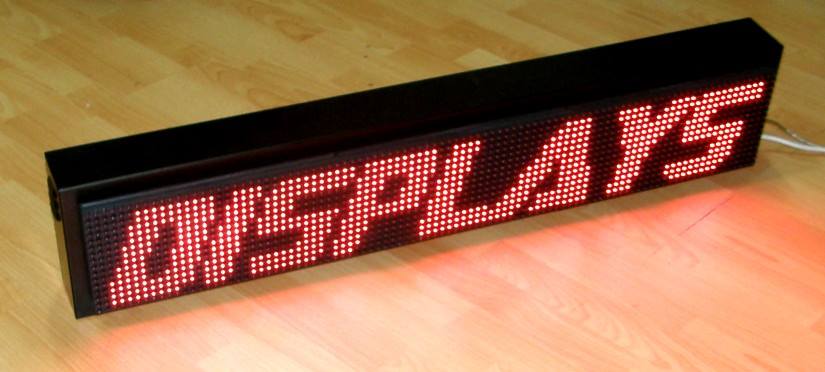 The P10 modular LED series is made of 32X16 cm (32X16cm) and 32X16 pixels / LEDs in a 10mm pitch pitch.
Thanks to the way the special P10 modules are assembled, an LED plate can be manufactured in any desired dimension. Below, on the "Models-Prices" tab, you can find indicative features and prices from the most popular models.
Advantages:
Durable and stylish metal construction with electrostatic paint.
Time, date and temperature display.
Possibility of an event counter for the presentation of your events.
Very Affordable Prices (Quality / Value)!
Special system for overheating protection.
LED color: Red, Yellow, Green, Blue or White.
Good operating guarantee: 18 months.
Special software windows with many features: fonts, graphics,
Support: with special metal bases.