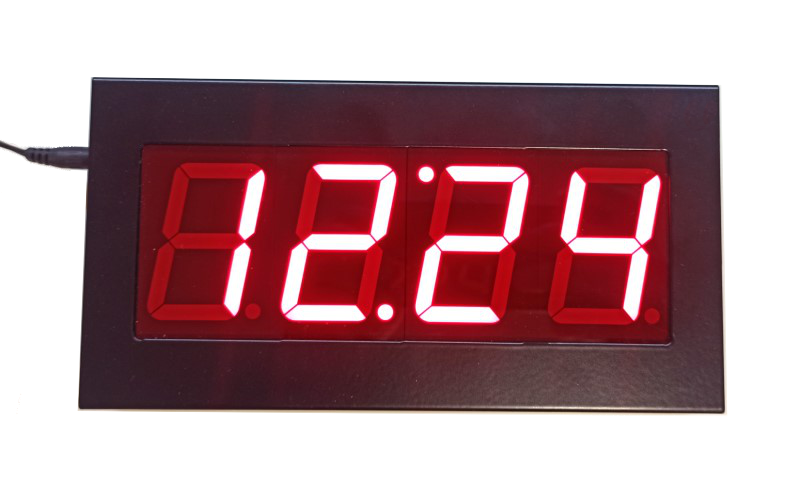 Indoor LED Clock - Timer, the smallest model we have, with a digit height of 57 mm. Suitable for sports activities, meetings, speeches, schools, workplaces. It has a built-in sound (buzzer) accompanied by a remote control and many extra features which are described below. Excellent design with a metal box that is easily mounted on a wall or other surface. Designed and manufactured entirely by our company with high quality materials for long life and reliable operation.
Features:
External dimensions: 22.6 X 11.6 X 3.2 cm.
Digit height: 57 mm.
Maximum readability distance: 28 meters.
12 Volts power supply (with external power supply - adapter)
Current consumption: 0.6 Amps
Metal construction 1.2 kg total weight.
Horn-buzzer sound notification
Illumination of digits with compact LEDs (segments)
Brightness: 120 mcd / segment
Operation with infrared remote control.
Real Time Display (Excluding Stopwatch)
Examining accuracy in timekeeping with a special crystal in the circuit.
Built-in lithium-type battery to keep the watch running.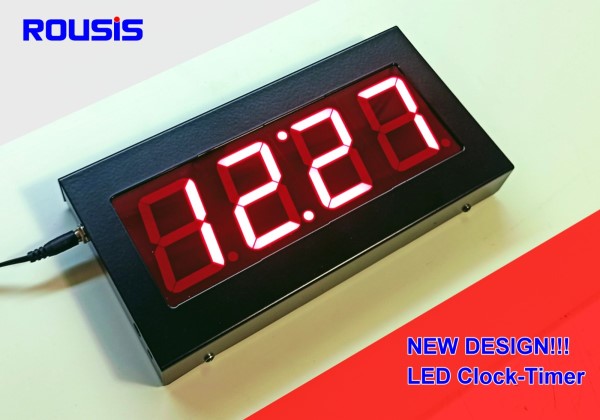 The device has many additional functions and features - which combined with its excellent timekeeping accuracy - make this LED Stopwatch unique and unbeatable.
Some of the functions are activated from the menu via the remote control and others are integrated upon request.
Below you may see the extra features of the timer:
- Default times during alarm timing - horn
- Output for Relay to stop the microphone at the end of the timer.
- Input for control buttons with Restet / Start & Stop commands
- ModBus RS485 serial input and protocol available to connect to other applications
- Coin acceptor input for timing applications combined with Rele output for controlling various machines.
- Programmable alarms for working hours with breaks.
- Fully programmable CrossFit / Tabata timing system (consecutive timings with laps and break)
- 2 programmable counter down timers
- Ability to add long range RF remote control