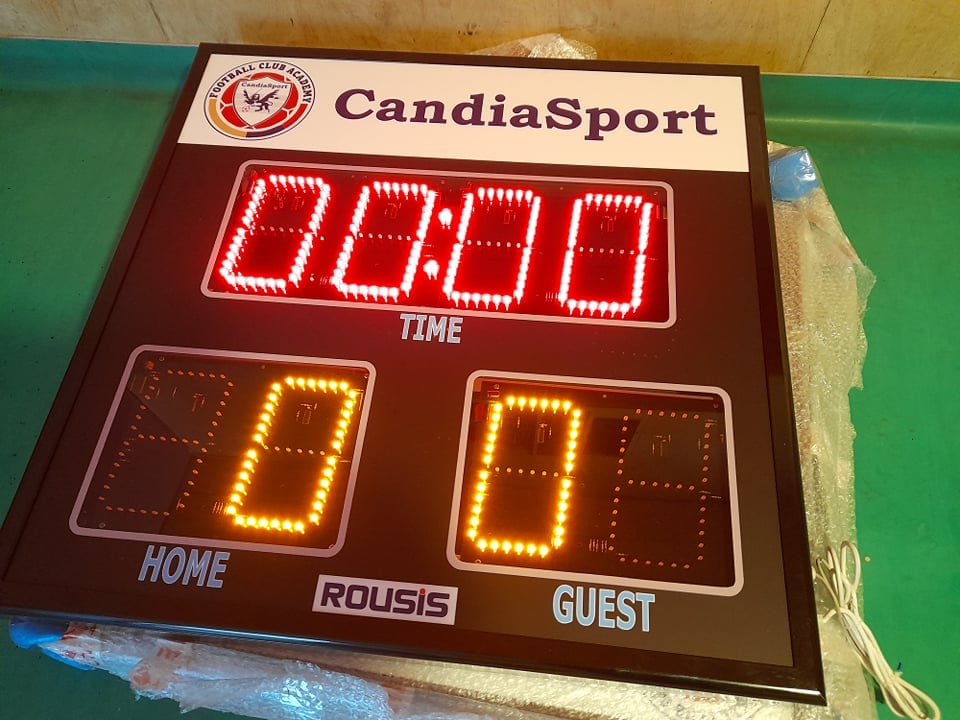 Another sports center trusted our company to equip its stadiums with electronic timer boards and scores.
Below we quote the posting of the sports club after receiving the boards:
Club Candia Sport is a pioneer with electronic boards in the "8X8" and "6X6" stadiums!
Club Candia Sport is modernized and meets the high expectations and requirements, with new innovative ideas.
With love for sports and entertainment, with respect to its members and all athletes, charting a new optimistic course that ranks it as the No. 1 Sports Center of Heraklion!
Today, the two new electronic boards "8X8" and "6X6" came and were placed in our stadiums, something that happens for the first time in Heraklion in mini football!
The scoreboards show the score and the timer of the games and the football at Club Candia Sport becomes even more enjoyable!
So you can now enjoy football on the "8X8" and "6X6" courts with safety and health and both electronic boards to impress!
You can immediately "close" a stadium to play football with your friends or to be informed and to register for the "8X8" and "6X6" tournaments that start soon, with a rich prize pool!