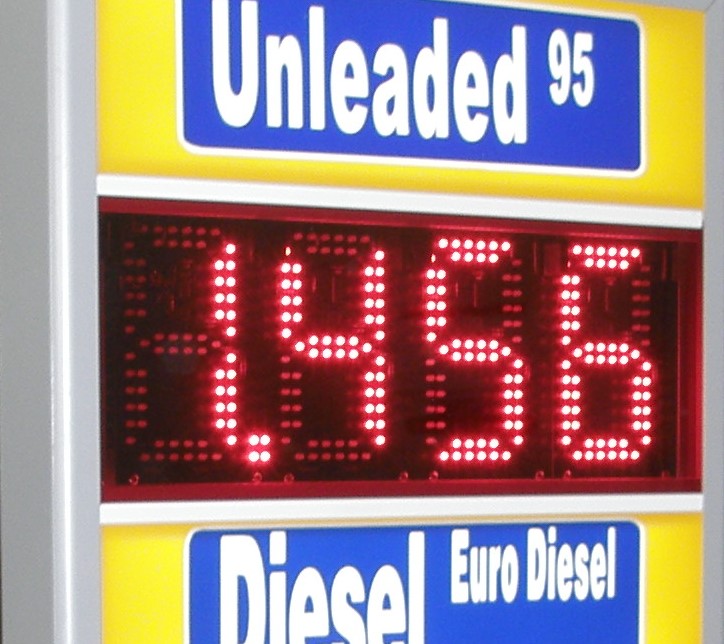 Mixed electronic gas price LED Displays for gas stations. High brightness and automatic brightness of LEDs with built-in photo sensor. Very easy to operate with a wireless remote control or Windows computer.
The display shows three fuel prices in a row as well as the title of each fuel in separate static sections with internal LED lighting.
TECHNICAL CHARACTERISTICS
- Yellow, Red, Green, Blue and White option of long life high quality LED color.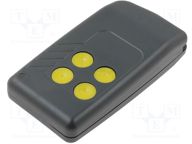 - Aluminum profile with electrostatic paint and acrylic (plexi glass) optical sandblasting cover to avoid reflections.
- Easy operation with infrared or RF wireless remote control for long range.
- Operating capability through PC with no charge software and cable and / or wireless connection to the PC.
- Automatic brightness adjustment with built-in photoelectric sensor or level selection from the remote control.
- Very low consumption especially during the night with automatic dimming decrease!
- Easy connection to multiple or single-sided network with Rousis Systems' special outdoor connection cables.
- Easy replacement for repair purposes due to Rousis Systems special network.
- 2 years warranty from Rousis Systems.